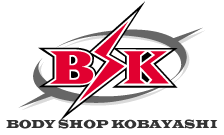 LOTUS ELISE&EXIGE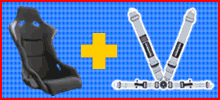 BSK Ltd.


146-0082
dai2keihin Bldg.1F
3-1-8 ikegami ootaku tokyo Japan
TEL:03-3754-8611
FAX:03-3755-4222



The inquiry in English :


e-info@BSK96.com




■表示価格は税込価格です

---

◆BSK Original damper kit

\609,000-


We are proud of this special damper. It is made of aluminum from the case to the shaft so it is very light and has ultra low friction. It is adjustable for length, pre load, compression speed and rebound and allows for high quality setting. If you reduce the unsprung weight it allows for greater control and traction. If you install a lighter fly wheel you will get faster engine response. This is due to the effect of there being less momentum inertia. Having light weight suspension and less unsprung weight will have the same effect and allow the suspension to have better response time. This allows the suspension to quickly adjust to road imperfections and allow you to maintain control of the vehicle. This damper is not mass produced, each one is hand made by a special craftsman. They make it perfect and then put them on a shock tester several times to insure quality.

---

◆Endless 2 pieces brake rotors




Recently the lap times of the Elise and Exige have been improving on the circuit courses; therefore braking ability is starting to get important. The use of a 2 piece floating rotor system is necessary. For this reason we teamed up with Endless and developed this special rotor. We used a material which works well with the BSK original brake pads. Moreover, we machined both front and back to lighten the weight.

Details for these brake rotors is here.

Price and size:
Front rotor
for S2 294mm 74,760 yen each
for S1 294mm 92,400 yen each
Rear rotor
for S2 288mm 74,760 yen each
for S1 282mm 74,760 yen each
Note:
For S1, (Not stocked, there is a one month waiting time after the order.)
For S2, (we try to keep them in stock.)

---

Product price
Please be aware that the price and specification of the product on the online catalogue may change without the notice.  Please email us to find out the current price, especially the imported parts often change the price depending on the currency market.

We are improving our product as we speak, thus without any notice we may change the specification or configuration of the product.


BSK products are made for exclusive to the specific cars; and if you use it for different cars from our intention, BSK will not  take any responsibility for any damage caused.  The  customers will take all the responsibility on this case.