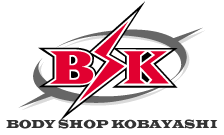 LOTUS ELISE&EXIGE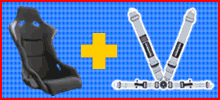 BSK Ltd.


146-0082
dai2keihin Bldg.1F
3-1-8 ikegami ootaku tokyo Japan
TEL:03-3754-8611
FAX:03-3755-4222



The inquiry in English :


e-info@BSK96.com




■表示価格は税込価格です

---

◆Bucket seat (Carbon Kevlar)

\157,500-

We designed this seat for the Rover engine and Toyota engine cars. This seat will allow a very low down position and better feel. The use of Carbon Kevlar fiber gives it lots of strength and rigidity. The seat mounting works with the stock mounting points. No modification to the floor pan is needed. The standard color is black. (If you intend to use the stock 3 point seat belt with this seat please purchase the extended 3 point seat belt mount)






---

◆Extended mount for the Stock 3 point seat belt

\4,200-

Using aftermarket bucket seats can create an issue with the mounting of the stock seat belt. We solved the problem with this mount. It is made of stainless steel and mounts perfectly to the BSK bucket seat. We use the standard bolt for the seat belt with the spacer.


---

Product price
Please be aware that the price and specification of the product on the online catalogue may change without the notice.  Please email us to find out the current price, especially the imported parts often change the price depending on the currency market.

We are improving our product as we speak, thus without any notice we may change the specification or configuration of the product.


BSK products are made for exclusive to the specific cars; and if you use it for different cars from our intention, BSK will not  take any responsibility for any damage caused.  The  customers will take all the responsibility on this case.