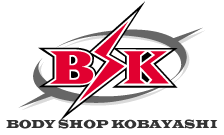 LOTUS ELISE&EXIGE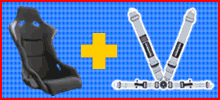 BSK Ltd.


146-0082
dai2keihin Bldg.1F
3-1-8 ikegami ootaku tokyo Japan
TEL:03-3754-8611
FAX:03-3755-4222



The inquiry in English :


e-info@BSK96.com




■表示価格は税込価格です

---

◆Special oil catch tank

\65,100-


Due to the VVTLi cam control function of the 2ZZ engine, oil can easily accumulate on the top side of the cylinder head. During left turns the oil may agitate and be forced out with the blow by. This can make a mess and cause problems at the idle control valve. This oil catch tank will separate the vapor from oil inside the tank and only allow the vapor to be returned in to the intake. There are multiple inlets and outlets in the catch tank so that you can arrange the lines anyway that you make like. This tank has a capacity of 2 litters. It mounts in the normal windshield washer tank are with the stock mounting bolts. For this reason it also includes an aluminum washer fluid tank attached to the side of the oil catch tank.

Optional parts:
Oil line hose 1m/1260yen
3/8" Fitting elbows (90degrees) 822yen (Straight) 504yen


---

◆KAAZ Non slip deferential for Toyota engine

Special clutch type \135,450-
Standard clutch type \102,900-

KAAZ and BSK worked together to develop this LSD. This gives you the great traction and a sharp start up coming out of the corner. By combining it with our original cross mission you can make your car sportier. We deigned the diff size to be as large as possible and still fit it in the M/T case. This allows it to be very strong and have a high transit capacity. By using a clutch pack/plate spring type method this LSD operates beautifully from the free position all the way to the locked position.


---

◆KAAZ Close mission for Toyota engine

\300,300-

Gear ratio
 
KAAZ
STD
1st
2.929
3.166
2nd
2.176
2.050
3rd
1.700
1.481
4th
1.364
1.116
5th
1.167
0.916
6th
0.916
0.725
FINAL
4.550
4.550

It is suitable for racing. It helps keep you in the power when you shift at wide range of speed. It brings you the best engine power; you will feel the greater acceleration.

---

◆aluminum fuel tank

\189,000-


This is aluminum light weight fuel tank. It contains a baffled plate in the tank to prevent fuel starvation due to the sloshing of fuel in the corners. It is made by Goose neck Miyagi.

---
◆Aluminum Radiator

\109,200-


We remodel the BSK aluminum radiator. This time we were successful in increasing the length of the cool down process and get more cooling efficiency. BSK has been using this 2 core radiator in our cars. You can actually see the difference in our product compared to the standard parts by looking through the inlet and outlet holes. It is very efficient for cooling and allows a smooth even water flow.

---

Product price
Please be aware that the price and specification of the product on the online catalogue may change without the notice.  Please email us to find out the current price, especially the imported parts often change the price depending on the currency market.

We are improving our product as we speak, thus without any notice we may change the specification or configuration of the product.


BSK products are made for exclusive to the specific cars; and if you use it for different cars from our intention, BSK will not  take any responsibility for any damage caused.  The  customers will take all the responsibility on this case.